Diana Rasmussen Raindrops Are Tears
This is an interesting, and in some ways, mesmerizing & hypnotic song.  Clearly the song is written to God with the concept is that God is crying raindrops.Because there is no specificity from the writer as to why God is crying, we all could come up with our own reasons and create our own meaning to it. So one could interpret the thought provoking hook into their own belief system…..that's what songwriting is all about…..reaching the heart and mind of the listener. Simp
The marriage of the lyric, melody and phrasing of the vocal is very good. All three support each other and feel as if they were all written at the same moment in time without much editing after the fact. It seems to flow directly from the heart of the writer.
The progression and production reminds me a little of Coldplay's "Clocks." The background music is very well done and creates a mood from the first note. The strings are rich and the tonal frequencies of them complement the piano brilliantly.  Although I am biased, I love thick and rich sounds and the writer and/or producer of this has nailed it for my tastes. This is an example of great sound selection and it would have been easy to keep adding more and more instruments, but kudos to the producer for knowing when to quit.
The vocal is a near whisper vocal with lots of reverb that gives the production a late 60s, early 70s feel to it. Many times this is done because of the producer hears it this way or the original vocal needs a lift. But because of this, it's hard to tell if the vocal does actually need correcting or is the verb selection out of tune with the vocal itself. To me, it sounds like there might be slight pitch issues on the original track. I would like to hear this without the effect even if the vocal is not quite on the pitch, as the sincerity of it might carry the production like a Neil Young or Joan Baez performance.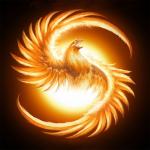 One other note. The style of the singer sounds like she is a little more comfortable with an instrument in her hands and that this vocal may have done without an instrument. It may be easier for her to play and sing it, muting the instrument while doing so. With that said, I do like the delivery and believe that it wouldn't take much to tweak the original track.
If Raindrops Are Tears was my song, I would re-visit and put out two different versions. One with the current singer with a lot less verb on the vocal, tweak the pitch and try to keep the dated vibe to it. I believe this will really work. The other with a big voice, similar to a Jennifer Hudson, Carrie Underwood, etc. The only problem with this is that the "big voice" may not be able to deliver the sincerity that this song needs and the original singer does that so well.
Also, I listened several times and kept thinking, John Legend. It seems like this could be a song that he would do well. There are many current artists who could sing this.
Diana Rasmussen Raindrops Are Tears
Press & educational links – Hangout June 6, 2014, "Blanket" Music Licensing, Industry Projections, Celebrating Sonic Foundry, A Music Platform, Project Famous – Great Photographer, Models of Opportunity: How Entrepreneurs Design Firms