Charlie Recksieck – Gotta Tell You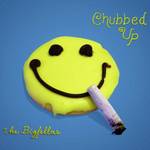 begins with nice simple guitar work that engages the listener immediately. The instrumental tracks reminded of a folk pop rock U2. Two voices, male and female, enter at 16 seconds, are unique and could easily stand alone in this song. Although they could stand by themselves, I wouldn't change a thing as I think the phrasing and relationship between the two carry the tune. Another thing I noticed was the tasteful chords that were playing behind the guitar and voices. It sounds like an EP, but I wasn't quite sure as it was so tastefully mixed.
The rhythm and phrasing of the vocal is excellent as it sounds percussive at times. The singers are clearly connecting with the guitar and delivering a great groove. Hats off to the guitar player as well as he/she nailed it. I love the bass harmony below the lead as this is an extremely nice juxtaposition of voices. At 1:52, the lower voice supports the lead with "na na na na". At first, I didn't like it, but the more I listened, the more it drew me in as the rhythm was right on.
My guess is Gotta Tell You was written to a brief and not necessarily to become a pop or folk song. The melody is subtle and wouldn't get in the way of a scene, so it feels like it could be used in a drama very easily. I would be curious to know the genesis of it.
Also, when the voices are singing together on the same lyric, my preference is to hear them hitting the front and the back end of the word together. It sounds as if there were two very talented singers who didn't get an opportunity to rehearse a lot. That's a couple of the reasons that I think this might have been written for a specific purpose and it really wasn't necessary to spend a lot of time perfecting or syncing. The overall production is so excellent, it just feels like the art of the song was on a time frame.
My constructive feedback with Gotta Tell You is that I feel myself listening to the two voices and not necessarily the lyrics that they are singing. I don't walk away from the song singing a hook or remembering the melodic structure. Generally, with this kind of quality, the song is a little more developed, that's another reason I think it might have been done quickly. It is strong in the current form and I think with a more memorable hook, it could be a very strong folk pop piece. It is short enough (2:30) where a more developed chorus could be added easily.
While I have spent most of my thoughts on the composition, I have to say that the production and mix was stellar. Not only was it an excellent mix for my taste, but the recording of the individual performances are as good as it gets. I know Charlie Recksieck's work and everything he does is written, performed, recorded and mixed at a very high level. I have deep respect for his skills.
I would sign Gotta Tell You in a second to pitch to film, tv or even advertisers in the current form. If I was going to put it on a record, I would re-work it and add a stronger melodic hook.
Charlie Recksieck – Gotta Tell You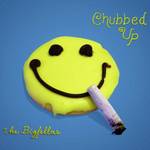 Hope this helps,
Roy
Press & educational links – Celebrating Sonic Foundry, Hangout June 6, 2014, "Blanket" Music Licensing, Examiner Interview, Isthmus Rock The Vote, MENCs Network Stage, Broadjam 6-Pack Steinberg, Top Rock Songs On Broadjam.com,Top Country Songs On Broadjam.com, Getting Your Music Into Film, Project Famous – Madison Wi Portrait Photographer, Models of Opportunity: How Entrepreneurs Design Firms